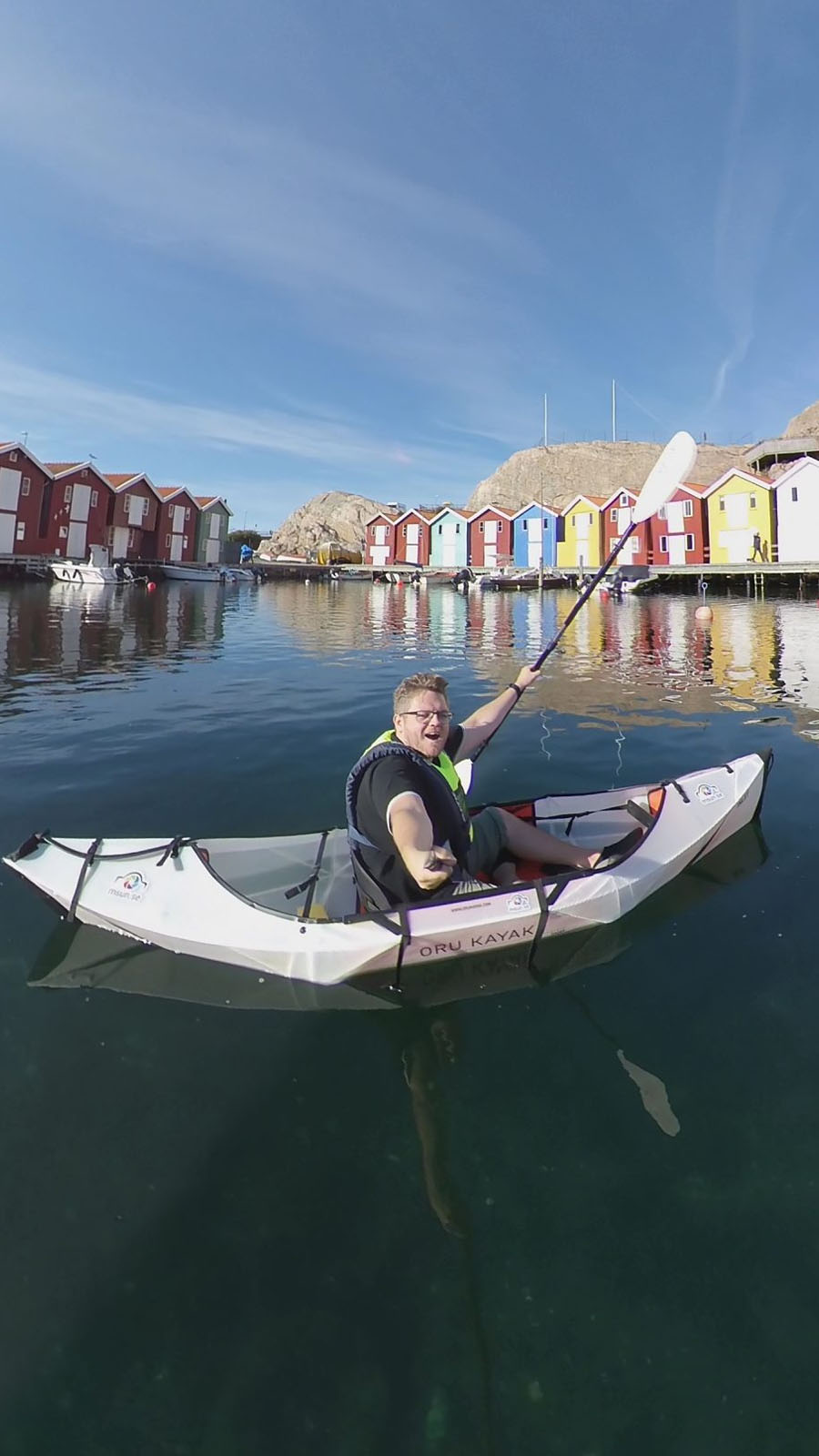 Mikael Sundberg is a photographer based in Sweden. Born deaf, he is passionate about expressing his creativity through photography.
For him, nothing is better than being among nature, especially by the sea, which always offers him a sense of freedom and eternity. Even when not photographing, he spends a lot of time in nature, sometimes hiking or just enjoying the starry night sky. In 2010, Mikael photographed all images for the ÖSK Football calendar — sales of this calendar contributed 100.000 SEK to the pediatric cancer department.
ONE PERSON – MANY SKILLS.
I am creative in multiple ways and I have great knowledge in many fields. I love to learn and to develop. I never stop to develop. People often say that I am easy to be around. Maybe the reason is that I always want what is best for everyone and I always try to find the best solutions.
I capture the moment – but I also have the patience to wait for the perfect time to capture what I am looking for. I am a professional photo editor and I am also experienced in visual effects. Adobe Creative Cloud is my main editing tool of choice.
Creation is an amazing process – especially when creating creative functions, for example when building a game. I am a skilled 3D artist, experienced in 3D Studio Max, Blender, Unreal Engine and Unity.
I can help you to be visible on social media. I also have knowledge in building websites with WordPress or similar tools.
I love to be creative, to create and to always gain new knowledge.
THE CLIENT ALWAYS COME FIRST.
If the client is pleased – I am pleased. A happy client is what is most important for a good cooperation. Communication is key so that the expectations are met.
I am honored to have collaborated with these clients.
1x.com portrait book
1x.com macro book
ABF Örebro
Alfred Nobel Science Park AB
App store (AZ360 Scotland)
Auris
aveProduktion
Back Up Group AB
Bauer Media Digital Photo
Bergslagen
Bygg & industri magazinet
Compañía Teatral de Sordos El Grito
Conventum
Dagens Nyheter (DN)
Damallsvenskan
Devmito AB
Di Digital
Digitalfoto
Dramaski AB
Dövastidning
E.ON
En lengua de signos (Spanish TV)
European Signlanguage Centre
Fellingsbro folkhögskolan
Fotamig
Fotografiska Riksfotoutställningen
Fotosidan Magasin
Food Tech 2018
Google Play (AZ360 Sccotland)
Göteborgs-Posten
Inkubera
Intersport
Interior Design Ideas
Kamera & Bild
Kulturhuset Örebro
Kristianstadsbladet
Lindhska Bokhandeln AB
Lokaldelen
Loza Foundation
Länsstyrelsen
Myndigheten för tillgängliga medier (MTM)
Måltidsriket
Måltidens hus
Nerikes Allehanda (NA)
Newsner
Nora turistbyrån
O,Helga natt
Oru Kayak
Pascen
Refitness
Region Örebro län
Riksteatern
Riksteatern tyst teater
RTVE (Spanish TV)
SFS Bolletinen
Skillnad AB
Somos excepcionales
Souldesign
Sparbanksstiftelsen Nya
Specialpedagogiska skolmyndigheten
Spreadthesign
Stadium
Strateg
Svenska Dryckemässor
Svenska Dövidrottsförbundet (SDI)
Svenska spel
Sveriges Dövas Riksförbund (SDR)
Sveriges Television AB (SVT Swedish TV)
SVT Teckenspråk (Swedish TV)
Syre tidning
JTolkforall AB
Teckenbro AB
Teckenpedagogerna
Teckna Online
The Heart of Sweden
Timbtech
Uppsala Nya Tidning
Viasat sport
Vi på TV
Västanviks folkhögskola
Örebroarn
Örebro bokmässa
Örebroguiden
Örebrokompaniet
Örebro bostäder (ÖBO)
ÖSK Fotboll (ÖSK)
Örebro fritidsgårdar
Örebro Hockey (ÖHK)
Örebro just nu
Örebro kommun
Örebro konserthus
Örebro kulturskolan
Örebro 2010 (special year)
And more…
Wisdom 2.0 Conference, San Francisco
Conventum, Örebro
Fotografiska
Riksfotoutställningen, Stockholm
Fotomässan, Stockholm
Kulturhuset Örebro
Kulturskolan Örebro
Kumla bibloteket
La Baguette, Örebro
Nikolai kyrka, Örebro
Tysslingen
Ateljé No3 Fotamig, Gamla stan Stockholm
And more…
Arsenal football team (many celebrities)
Atlético Madrid football team (many celebrities)
Blindside
Brolle
Carl-Jan Granqvist
Carola
Charlotte Perelli
Cristiano Ronaldo
Ernst Kirchsteiger
Gry Forsell
Henrik "Henke" Larsson
H.M. Konung Carl XVI Gustaf
H.M. Queen Silvia
H.K.H. Crown Princess Victoria
H.K.H. Prince Daniel
H.K.H. Princess Estelle
H.K.H. Prince Carl Philip
H.K.H. Princess Madeleine
Jan Guillou
João Félix
Juventus FC team (many celebrities)
Lennart Käll
Manne af Klintberg
Måns Zelmerlöw
Peter Flack
Royal family (Sweden)
Staffan Werme
SS Lazio football team (many celebrities)
Swedish football team (many celebrities)
Stefan Holm
Thomas Di Leva
Tommy Engstrand
Uno Svenningsson
Zlatan Ibrahimović
and more…
A collaboration can never start without a first contact.